Sagittarius New Moon ~Shooting at the Moon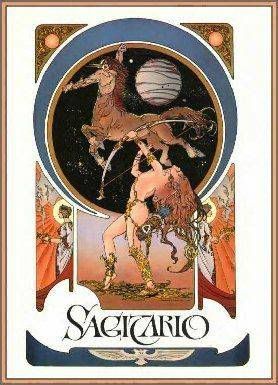 Yesterday was the day of the Sagittarius New Moon. New moons initiate new cycles of growth and development. The Sun and Moon together in Sagittarius–sign of Truth, Faith, Intuition and Aspirations–invite us to aim high, like the archer that symbolizes this sign, while keeping our feet on the ground, connected to the instinctive nature of the body that is constantly offering us feedback about whether we are being real with ourselves.
The positions of the other planets at the time of this new moon sets the stage for intense, transfomative conversations that can lead to tangible improvements in our businesses and lives. The stage is set for purging the old ideas and visions that time has shown us will no longer hold water, so we are free to embrace something that will work for us now.
Our definition and understanding of Love is changing, too. Whereas Love has been a largely accepted as the personal province of romance or what we feel for family and friends, we are now beginning to understand that Love is so much more than that. Love is the essence of our human nature. Without Love we will truly cease to exist. Of this I am certain. It is time for expanding our experience of Love and its expression in our lives.
You may think I'm shooting at the moon. My North Node is in Sagittarius and I have spent my life in service to learning to aim high and shoot straight–letting go of my Gemini South Node tendencies to fritter away my time on inconsequential things and hold back on speaking what I know I need to say rather than being forthright and direct.
I have faith that we are capable of embodying and expressing the loving aspects of our essential nature in more significant ways than most of us have done up until now. At this time of year, especially, we are presented with one opportunity after another to choose to express love instead of pretending we don't notice, choose optimism instead of dread, choose faith instead of falling backward into fear. There is so much speculation about 2012 and what it means. To me, it means a gigantic opportunity to make a change. To Love first and ask questions later. To Love more and worry less. Perhaps most important of all is that we learn to Love ourselves every bit as well as we love our friends, family and children. Choosing to love when you don't feel like it may be the most life-changing thing you ever do. Love now. Love big. Shoot for the moon.
With oodles of Love,
Jodi